Utility Locating Services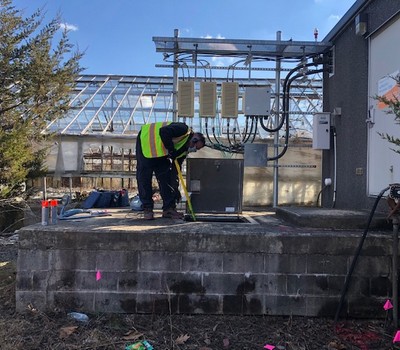 Private Utility Mark Outs are essential to ensuring that all underground utilities are accounted for before any digging occurs. Proper utility locating markings not only ensure safety but also provide valuable information for all trades working within the job site.
Make sure your next project is marked before you dig, and let a professional geophysical team expertly handle the job for you. American Geophysics Inc. uses only industry-standard Radio Detection equipment operated by experienced personnel to get the job completed.
Servicing both commercial and residential job sites, we're committed to making your project safer and easier. We use a variety of Ground Penetrating Radar equipment to accomplish what we need to for utility locating and provide you with peace of mind to move forward with your work.
Professional Utility Locating for Your Project
It's critical to have a professional utility locating assessment completed before starting a project that could impact anything underground. This often includes preparation for jobs like lines for:
Fiber Optics
Natural Gas
Telecommunication
Traffic Lights
Storm Drains
And more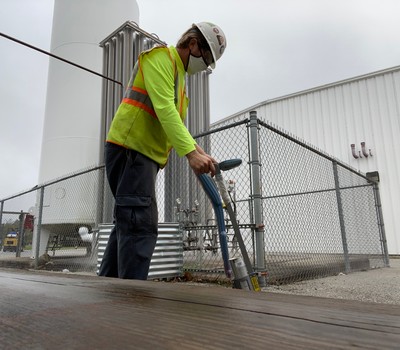 Before you can begin digging, you need to be able to identify and label the locations where utility mains already exist, for both public and private utilities. Our job is to determine where utility lines already exist, and where new ones should be placed.
Hitting an existing line can cause a myriad of problems, including the need for line repairs and delays with your construction job. It can be especially dangerous when dealing with electrical lines or natural gas.
Digging without proper utility location can lead to property damage and personal injury. In extreme cases, it could even result in the loss of life – and no job is worth that risk.
To ensure the safety of everyone involved and reduce the risk of running into costly repairs that could be avoided, call American Geophysics Inc. to get professional service.
Make sure your project is done right and that you prevent construction delays by letting industry experts provide you with the information that you need. Call us now to schedule your utility locating, starting with your free quote.
American Geophysics

North Jersey
American Geophysics

New York City
American Geophysics

Philadelphia/South Jersey