Ground Penetrating Radar (GPR) Pros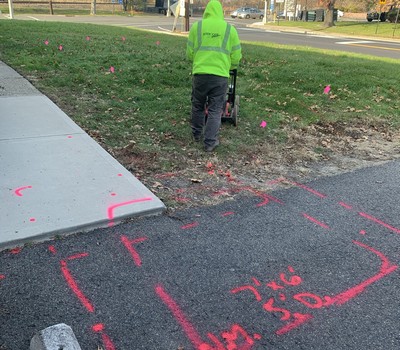 Ground Penetrating Radar (GPR) surveys have become the gold standard in subsurface investigation. American Geophysics Inc. incorporates (GPR) in all its services using only the latest industry-standard equipment, making us a leader in the geophysical industry.
Real-time processing and results can quickly identify areas of concern (AOCs), providing valuable insight when locating underground storage tanks (USTs), digging test pits, and formulating a sampling plan.
Putting GPR to Work for Your Project
We're honored to be a local leader for geophysical subcontractor services like ground-penetrating radar. It's considered the most effective technology for getting real-time visuals.
It's an ideal resource to use for construction, surveys, environmental studies, and other projects, like utility locating.
Some of the significant benefits of ground-penetrating radar include:
Safer and More Secure
Cost-Effective
More Efficient
Better Scan Production
Accuracy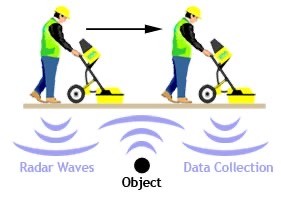 There are other alternatives that can be used, but why not get the best? Call American Geophysics Inc. to be your expert when you need geophysical services like ground-penetrating radar.
American Geophysics

North Jersey
American Geophysics

New York City
American Geophysics

Philadelphia/South Jersey