Clifton Experts Offering Ground Penetrating Radar Services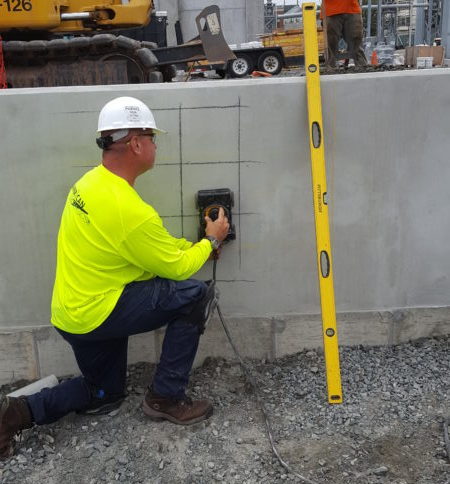 Companies in Clifton and various other locations around the Northeast have been trusting American Geophysics Inc. for all their Ground Penetrating Radar and related services. We're more than GPR locating, and all you have to do to find out more is to schedule your free quote with us. We work hard to provide our clients with quality reporting and data that support our findings.
All of what we do enables you to make vital decisions about your project. We're the trusted geophysical specialists committed to exceeding your service needs in Clifton or surrounding areas.
Clifton Customers Rely on Us for Geophysical Services
No matter the size and scope of your Clifton area job, American Geophysics Inc. is in it for the long haul. We work hard to establish long-term working relationships with our clients, so you always know who to call to get the job done.
Whether you need a one-time job or ongoing service, contact us to take care of any of the following:
Borehole Logging
Utility Locating
Video Pipe Inspection
Residential Tank Sweep
Our customer base continues to grow each day. Customer satisfaction and accurate results have been the foundation of our company.
Our approach to quality and dedication has been integral in helping us earn an elevated rate of repeat and referral business. No job is less important to us because we know how valuable the results are to you and your project.
Regardless of what your job entails, you can count on us. We're the team to get the job done, and you can rest assured that you'll get exceptional results from geophysical specialists.
Superior Data for Utility Locating in Clifton
Your community relies on a variety of utilities all day, every day. For obvious reasons, the last thing that you want to do is come in contact with any service lines providing these utilities.
Not only is it inconvenient for your project, but it's also dangerous and can lead to expensive fines and repairs. Our crew can use GPR to locate and mark these utility lines to help avoid a preventable catastrophe.
Electrical Distribution
Natural Gas
Telecommunication
Traffic Lights
Fiber Optics
Wastewater Pipes
Before you can begin to dig, you need a clear way to see everything you need to avoid hitting. Call now for a free quote or to schedule service for GPR for utility locating in Clifton or surrounding areas.
American Geophysics

North Jersey
American Geophysics

New York City
American Geophysics

Philadelphia/South Jersey