What Does Concrete Scanning Do for You?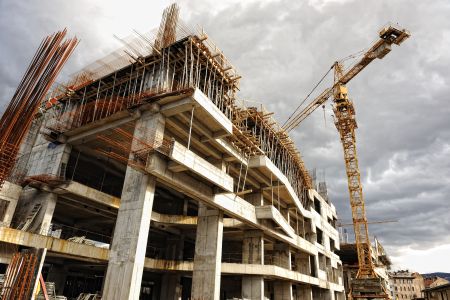 The first thing to do when planning for concrete scanning is to start screening geophysical professionals so you can be sure you're hiring the right one. Of course, having a better comprehension of what concrete scanning is helps as well.
This type of scan is conducted using Ground Penetrating Radar (GPR). It's necessary to use so you can obtain a visual of what's going on beneath the concrete surface before you begin digging.
Otherwise, you'll be starting your project blindly which can lead to a myriad of potentially dangerous problems. For your safety and the safety of anyone working on your project, schedule concrete scanning and learn more about what it can do for you.
Enjoying the Benefits of Concrete Scanning
For a quick but accurate inspection, concrete scanning is the right method to use. Other techniques require a wait time to get the images back and aren't any more accurate.
GPR is both safe and noninvasive, as well as accurate. It's commonly used to check:
Slabs
Decks
Floors
Columns
Walls
Tunnels
And more
The primary benefit of using concrete scanning is that it ensures that your project is safe. You can avoid unnecessary property damage or personal injury with this technique.
That means you can also save time and money by preventing avoidable mistakes. Plus, a clear visual makes it easier for you to use drilling, coring, and concrete cutting techniques without concern for hitting something.
Finally, another top advantage of using this scanning process is that it helps preserve the integrity of the concrete. Most jobs that involve cutting or coring concrete require a scan prior to starting the project.
However, even if it's not mandatory, it's a good idea. Before you have to deal with mistakes, set yourself up for success with professional concrete scanning.
Hiring the Superior Team for Your Project
At American Geophysics Inc., we don't like to brag. However, we're proud of our list of accomplishments and clients we've helped.
We've had the honor of taking care of customers like Hess, Exxon Mobil, Rutgers, and Turner Construction, just to name a few. Now, we look forward to adding you to that list of satisfied clients.
We're not just working for you; we're in your corner, hoping that your project is a success. So, that's why we do our part to help make that possible.
There's no good reason to take a gamble with your project or the safety of others. When you need a geophysical pro in Pennsylvania for your concrete scanning, give American Geophysics Inc. a call.
American Geophysics

North Jersey
American Geophysics

New York City
American Geophysics

Philadelphia/South Jersey