Why You Need Video Pipe Inspection Service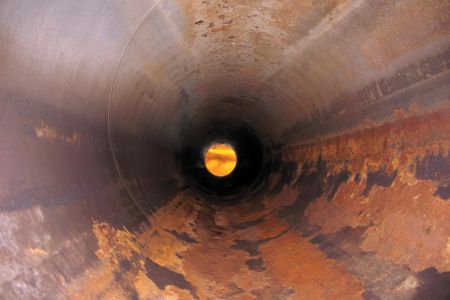 It's no surprise that the pipes and plumbing in your building will require maintenance and repairs. This is true whether you own residential, commercial, or industrial property.
However, what you may not be aware of is how useful Video Pipe Inspection service can be for maintaining your plumbing, especially your sewer lines. Using the expertise of a geophysical expert to help you get a clear view of your plumbing is an effective and efficient method to use.
The video pipe inspection process enables a professional to gain visual access to the inside of your pipes without tearing up your yard. The other option is to wait until the problems get so bad that you need emergency repairs or replacement, so this is obviously a better alternative.
Putting Video Pipe Inspections to Work for Your Plumbing
Just as the term implies, video pipe inspections use a camera to get a clear and current picture of the inside of your pipes. Before this technique, the only option was to use equipment to dig up the yard and ruin the landscaping.
Hiring a reputable expert to provide you with this valuable information helps in more ways than you realize.
Locate Clogs
Find Buildup
Discover Root Intrusion
Pinpoint a Leak
Identify Joint Problems
When your plumbing stops working correctly, it's hard to know exactly what the issue is. You can treat it blindly and hope for the best, but this approach can do more harm than good.
For instance, just dumping chemical drain cleaners into your system and hoping it helps clear away clogs may even offer a quick but temporary solution. However, it also means you're likely to miss out on a severe problem like tree root intrusion.
By the time you identify a significant problem like root intrusion, the damage may be beyond repairs and require the need for replacement. Do yourself a favor and work smart instead of hard; it will save you time and money in the long run.
Choosing the Team for Your Job
Being sold on the idea of video pipe inspection for your plumbing is the easy part; finding the right experts for the job is the challenge. The good news is that you've already come to the right place, and American Geophysics Inc. is the team to choose.
We're GPR Specialists and OSHA Certified, as well as backed by over two decades worth of industry expertise. Contact us now and get your free quote.
From there, you'll want to call us to schedule service and get the most accurate video pipe inspection from local New York geophysical pros.
American Geophysics

North Jersey
American Geophysics

New York City
American Geophysics

Philadelphia/South Jersey