American Dream Meadowlands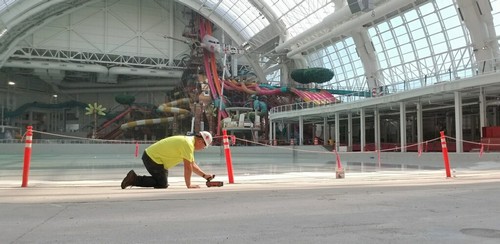 Project Description:
American Geophysics was employed to perform concrete scans on several locations within the American Dream Meadowlands construction project to determine rebar extents for core drilling. Using our Mala CX and GSSI Mini XT 2.7 GHz concrete scanner we were able to locate and mark the sub slab rebar.
| | |
| --- | --- |
| Client | Tyco SimplexGrinnell |
| Services | Concrete Scan |
| Date | Nov 2017 |
Contact Us
If you are looking for a geophysical subcontractor or concrete scanning services, contact us today at:
833-722-6477 or request a free quote online.
American Geophysics

North Jersey
American Geophysics

New York City
American Geophysics

Philadelphia/South Jersey