Diligence in Using GPR to Assist Environmental Drilling Team in Sussex County, NJ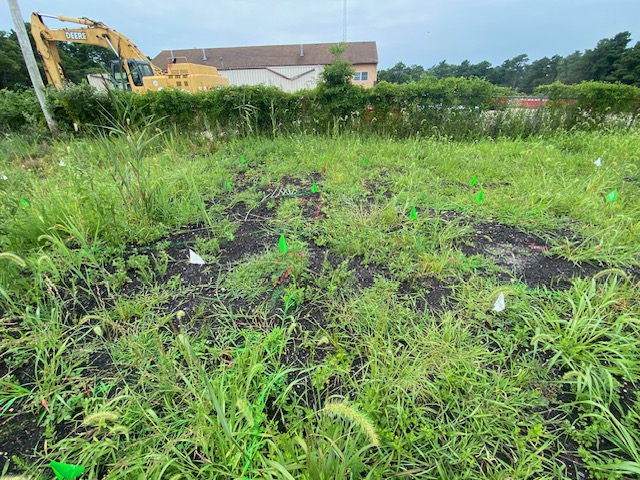 Project Description:
American Geophysics was able to identify any potential underground storage tanks (USTs), and all septic systems, as well as identify any other areas of concern (AOCs) that included metallic debris consistent with oil/petroleum drums and barrels, chemical/solvent containers, any other potential "dumping" or disturbances in the subsurface across the 15-acre farm and estate. We were also diligent in helping the environmental team and drill team ensure that all soil tests and sampling collected during the Phase I and Phase II did not unnecessarily damage any existing subsurface utilities on-site by mapping out the entire property's utility network using digital GPS mapping equipment, and they will never "lose" the map again.
Client Sussex County, NJ
Services/Products Digital GPS Mapping Equipment
Using GPR to Assist Environmental Drilling Team
Underground Storage Tanks (USTs)
Sussex County Using GPR to Assist Environmental Drilling Team Project Gallery
Recent Articles on Ground Penetrating Radar (GPR)
Top Benefits Of Ground Penetrating Radar (Gpr)
Making plans to hire a geophysical specialist isn't one of the most common things you'll do as a property owner. So, when it's something you find yourself required to use, it's due to a particular type of essential project. Ground-penetrating radar works by emitting a small pulse of energy out and recording how long it […]
New Toll Free Number: (833) Scangpr
American Geophysics Inc. now has a new Toll Free number: (833) SCANGPR (722-6477). We are here for all of your geophysical needs: GPR, Concrete Scanning, Geophysical Survey, UST locates, EM profiling, and Private utility locates. We look forward to serving you in 2020 and beyond. If you are looking for a geophysical subcontractor, contact us […]
Contact Us
If you are looking for an impressive Ground Penetrating Radar (GPR) service by a geophysical subcontractor in the Sussex County, NJ area, contact us today at:
833-722-6477 or request a free quote online.
American Geophysics

North Jersey
American Geophysics

New York City
American Geophysics

Philadelphia/South Jersey