American Geophysics Inc.: Atlantic City's Resource for GRP Services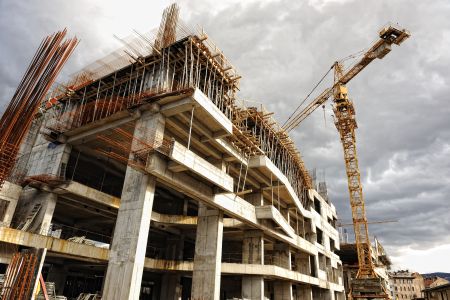 When you need Ground Penetrating Radar (GPR) in Atlantic City, trust our American Geophysics Inc team. We offer a full catalog of geophysical services, including Concrete Scanning, Utility location, and more.
We partner with various clients and rely on experience, communication, and technology to deliver superior results. Your project is too important to rely on shoddy equipment offering inaccurate data.
For industrial, commercial, or residential jobs in the Atlantic City area, you can trust us to provide the information you need. This ensures the safety, cost-effectiveness, and timeliness of your endeavor.
Atlantic City Experts Taking Care of Geophysical Services
Our GPR surveys have become the gold standard in subsurface investigation work in Atlantic City and surrounding areas. We're the geophysical expert team to rely on for superior service and detailed reporting.
We're proud to offer essential services, including but not limited to:
Borehole Logging
Utility Locating
Video Pipe Inspection
Residential Tank Sweep
Real-time readings make a significant difference. An immediate result enables you to identify areas of concern for your project. It can also shed light on issues like locating underground storage tanks (USTs) or digging test pits.
Although our report may unearth surprises you hadn't accounted for, it's better to discover them now than later. Being able to formulate a plan to handle the issue now is easier than running into an emergency that can quickly escalate to a disaster.
Concrete Scanning is Vital for Your Property and Project in Atlantic City
Using a method that's non-destructive to gain visual access into a concrete slab is crucial. Using this approach saves you valuable time and money. The primary findings when using concrete scanning are items like:
Post-Tension Cables
Voids
Conduit
Rebar
Existing Repair Issues
Being able to see what's going on beneath the ground you're about to be working on can make a significant difference. The minimal amount of time and money you invest in preventative services will offset the mess that can result without scanning the ground first.
Take good care of your Atlantic City investment by calling us to use concrete scanning and GPR for accuracy and safety.
American Geophysics

North Jersey
American Geophysics

New York City
American Geophysics

Philadelphia/South Jersey