Experts in Ground Penetrating Radar for Your Project in New Brunswick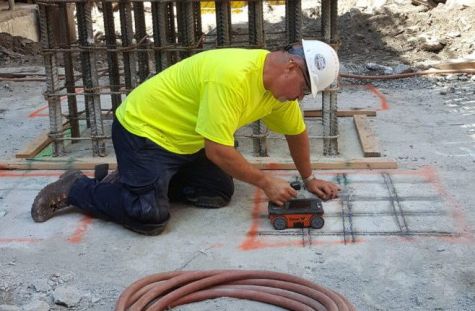 At American Geophysics Inc., we conduct subsurface investigations in different types of locations using various applications and methods. When a company or residential homeowner in New Brunswick needs service that requires the use of Ground Penetrating Radar (GPR), we're the team to trust.
With over 20 years of experience in the industry, we've worked around the country, but our primary professional focus is taking care of clients in the Northeast.
Our technicians are trained and experienced in using our entire repertoire of state-of-the-art equipment. All field personnel complete the OSHA 40 Hazwoper and OSHA 30-hour construction safety courses.
Plus, our team members are required to participate in an annual refresher course. This helps us ensure that all of the work we do meets the expected safety requirements, making your job in New Brunswick that much safer.
Corporate Companies
Government Agencies
Local/Regional Organizations
Ground Penetrating Radar technology works quickly and efficiently, but should still only be used by trained personnel. The work we do will provide a 2-Dimensional and 3-Dimensional image of the areas that are scanned.
We don't cut corners or take risks with the work we do. This helps keep your project safe and on track and helps the community as a whole.
Video Pipe Inspection for Your New Brunswick Property
Video pipe inspection is most commonly used when there's a suspected or apparent problem. Leaks or other pipe problems aren't always easy to detect, but the symptoms may be there.
When your system is acting suspiciously, this is a service that will help to identify and locate the problem. Using video pipe inspection equipment can help to find issues like:
Clog Location and Severity
Spot Corrosion
Root Intrusion
Grease Buildups
Find Existing Punctures
Video pipe service is also a valuable tool to help detect areas of future concern. Gaining visual access to your pipes can be critical for finding areas that need service now to avoid emergency repairs or replacement.
Use video pipe inspections to ensure cleaning work was carried out to your satisfaction or as a second opinion before paying for expensive work. Whatever the reason, call our crew for your video pipe inspection in New Brunswick for accurate information.