Linden's Leading Geophysical Specialists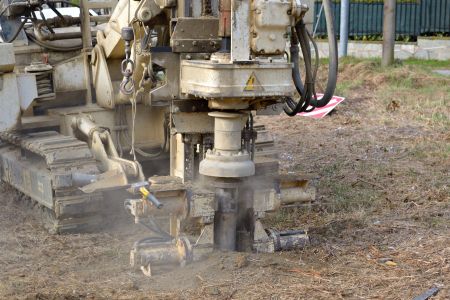 American Geophysics is here for you when you need professional video pipe inspections or other subsurface inspections handled in the Linden, NJ, area. We promise to provide quality work in a timely and accurate manner with every job we undertake, no matter the size or complexity. Please give us a call today to get a free estimate for any of the services we offer:
Ground Penetrating Radar (GPR)
Concrete Scanning
Utility Locating
Electromagnetic Profiling
Residential Tank Sweep
Borehole Logging
Video Pipe Inspection
We make it our mission to handle any subsurface inspection work quickly and professionally, and we strive to provide the most competitive prices in the Linden area. Don't settle for less than the best when you need this work handled. Instead, look to our geophysical contractors. Call us today if you have any questions about our prices and services.
We look forward to doing business with you!
Video Pipe Inspections in the Linden Area
When your underground piping suffers any wear or damage, you may not have the time to poke and prod around to find the source of the problem. In this case, your best bet will be to have a video pipe inspection handled by our Linden area professionals. This work pays for itself quickly.
Identifying the cause and location of a clog
Checking on the position of root intrusion
Pinpoint grease buildup to have it removed
Assess the severity of existing corrosion
Locate areas of concern for potential future problems
Look to Us When You Need Ground Penetrating Radar Services in Linden
Ground-penetrating radar services are the quickest way to locate underground storage tanks, areas of concern, or anything else of interest underground. Our Linden, NJ team provides swift, accurate penetrating radar services to help you locate what you need to find so you can continue with any project.
Contact Us
If you are looking for a geophysical subcontractor in Linden New Jersey, contact us today at:
833-722-6477 or request a free quote online.
American Geophysics

North Jersey
American Geophysics

New York City
American Geophysics

Philadelphia/South Jersey