American Geophysics Inc.: New Jersey's Leading Geophysical Specialists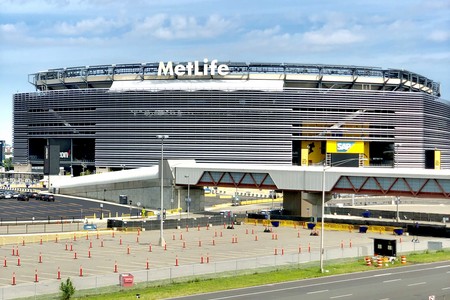 American Geophysics Inc. is your New Jersey resource for geophysical subcontractor services. With over 20 years of industry expertise, we're proud to have the flawless reputation that we do.
We're GPR Specialists, OSHA certified, and ready to assist you with that ever service you need. You don't just have to take our word for it when you can be in good company with our growing list of satisfied clients: NJDEP, NYDEP, PSE&G, JCP&L, Merck Pharmaceuticals, DOW Chemicals, AECOM, EWMA, GECR, SGI, Skanska, Langan Environmental, Langan Engineering, Turner Construction, Buckeye Energy Services, National Grid, Drexel University, Rutgers University.
For high-quality service in New Jersey from a geophysical expert, we'll be there for you to offer comprehensive reports. It's as easy as starting with the free quote we offer, so give us a call today.
Using Video Pipe Inspections to Your Benefit
Having the ability to see underground is almost like a superpower, and one that we want to be able to share with our New Jersey customers. We offer a variety of essential services that provide our customers with critical benefits.
However, one of our most commonly requested services is video pipe inspections. To gain visual access to your plumbing and sewer line, nothing works as well as a video pipe inspection.
Some of the problems that this inspection can help to detect, include:
Identifying the cause and location of a clog
Checking on the position of root intrusion
Pinpoint grease buildup to have it removed
Assess the severity of existing corrosion
Locate areas of concern for potential future problems
The only other way to obtain this information is by digging up your yard and landscaping to access your pipes and sewer line. We'll save you time, effort, and money with video pipe inspections.
Services We Offer Our Customers
One of the reasons we've been able to become an industry leader is that we offer quality and quantity. You have plenty of services to choose from, and all of them are handled with expert skill and precision.
We can take care of any of the following jobs for you:
Ground Penetrating Radar (GPR)
Concrete Scanning
Utility Locating
Electromagnetic Profiling
Residential Tank Sweep
Borehole Logging
Video Pipe Inspection
We deliver quality reports and comprehensive assessments. Your project could be a disaster without access to this type of information, so don't take unnecessary risks.
Call us now to schedule service from our team of New Jersey geophysical experts, and make sure your project goes as planned.
American Geophysics

North Jersey
American Geophysics

New York City
American Geophysics

Philadelphia/South Jersey