our Dependable Geophysical Specialists in Trenton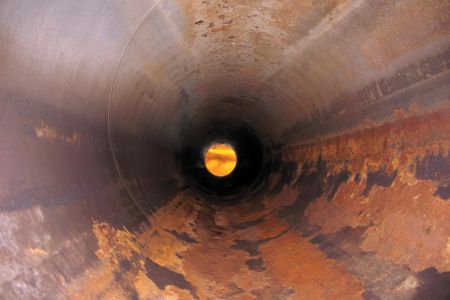 If you're looking to invest in subsurface investigation services in the Trenton area, the company you need to remember is American Geophysics. We proudly offer a line of services designed to get your subsurface investigation work done in a timely and accurate manner. Please give us a call today if you need such work, and we'll be more than happy to provide you with a free estimate for any of the services we offer:
Ground Penetrating Radar (GPR)
Concrete Scanning
Utility Locating
Electromagnetic Profiling
Residential Tank Sweep
Borehole Logging
Video Pipe Inspection
We maintain an unshakable commitment to excellence, no matter the job we tackle—you can't find a more dependable geophysical contractor here or anywhere else. Don't hesitate to look to our Trenton team when you require such work. We'll be happy to provide quick work and accurate results every time, guaranteed. Call us today, and we'll be glad to answer any questions that you may have.
Video Pipe Inspections from Our Trenton Team
Don't dawdle when piping issues develop on your property. Failure to get the repair work handled promptly could result in other, more severe problems developing. Before you find yourself dealing with those problems, give our Trenton team a call to schedule a video pipe inspection. With this service, we'll locate any faulty pipes on your property by:
Identifying the cause and location of a clog
Checking on the position of root intrusion
Pinpoint grease buildup to have it removed
Assess the severity of existing corrosion
Locate areas of concern for potential future problems
Get Dependable Ground Penetrating Radar Services in Trenton, NJ
Ground-penetrating radar services are the quickest way to locate underground storage units, areas of concern, and other subsurface curiosities on your property. If you need ground penetrating radar work, our Trenton team is the one you can trust. We get this work handled quickly and accurately every time, guaranteed. Just check out our customer reviews to get a sense of the quality of work we consistently provide.
Contact Us
If you are looking for a geophysical subcontractor in Trenton New Jersey, contact us today at:
833-722-6477 or request a free quote online.
American Geophysics

North Jersey
American Geophysics

New York City
American Geophysics

Philadelphia/South Jersey