Jersey City's Leading Geophysical Specialists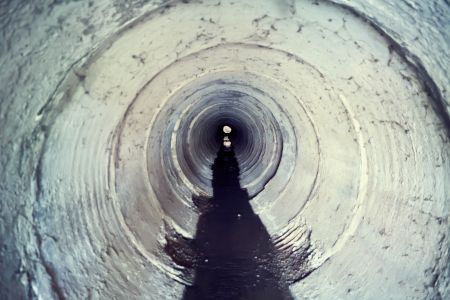 If you need professional video pipe inspections in the Jersey City area, the company you can count on to provide quality work is American Geophysics. Our experienced team offers quality work at a great price, and we'll be happy to give you a free estimate online or over the phone for any of the services we offer:
Ground Penetrating Radar (GPR)
Concrete Scanning
Utility Locating
Electromagnetic Profiling
Residential Tank Sweep
Borehole Logging
Video Pipe Inspection
When you find yourself in need of professional subsurface investigation, look to none other than our Jersey City professionals. Our geophysical subcontractors will answer any questions you may have and handle any project promptly. Don't hesitate to contact us today if you have any questions about our prices and services.
Dependable Video Pipe Inspections in Jersey City
When you begin to experience plumbing issues, pipe damage may be the culprit. Of course, it can be costly and time-consuming to poke and prod around blindly to find the cause of your piping problems. A much quicker, more affordable, and more accurate solution is to invest in video pipe inspections from our Jersey City company. A professional video inspection will benefit you by:
Identifying the cause and location of a clog
Checking on the position of root intrusion
Pinpoint grease buildup to have it removed
Assess the severity of existing corrosion
Locate areas of concern for potential future problems
Ground Penetrating Radar Services from Our Jersey City Team
Are you searching for an underground storage tank? An area of concern (AOC) on your property? Do you otherwise need to get a glimpse into what's going on under your surface? If so, the solution to your problems is ground penetrating radar services. Give our Jersey City team a call today to schedule an appointment for this service.
Latest Projects in Jersey City, NJ
An abandoned in place, decommissioned or "orphaned" underground storage tank was detected in the walkway to the home. The previous owners tried to "hide the vent line" by painting the vent line the same color as the wall, as well as, using similar piping for the railing of the staircase that matches the vent pipe.
American Geophysics

North Jersey
American Geophysics

New York City
American Geophysics

Philadelphia/South Jersey